Historical overview of LazyTown
With LazyTown Articles I want to show you a historical overview of LazyTown since 1995. The website has a blog structure with categories and archive data, and includes an article menu organized by year. That way it's easy to navigate around. If you want to scroll through all the articles in blog structure, go to all articles posted so far.
The articles come from sources like magazines, newspapers and digital records from around the world. I have translated the articles into the English language and added the source of origin. If present, the original photos from the sources are used.
---
Why did people write about LazyTown?
The LazyTown series was shot in a studio in Iceland. They used recording techniques that were unique for a children's show at the time. The international staff produced high-quality LazyTown episodes that aired on TV stations in more than 180 countries. Sportacus, Stephanie and the gang were fast becoming some of the most popular characters on kids' TV.
LazyTown live shows were staged all over the world in a spectacular setting with professional actors and LazyTown took part in many healthy campaigns and social sports events, like running races.
Sports clubs and LazyTown joined forces to launch exciting new business opportunities, enabling franchisees to deliver official LazyTown activity classes. A wide range of popular merchandise was also rolling out.
Magnús Scheving – the creator of LazyTown – promoted LazyTown in schools, on popular TV shows and at international conventions. Often he challenged the media to do the worlds most difficult press-up. The world rewarded Magnús and his team with many nominations and international awards.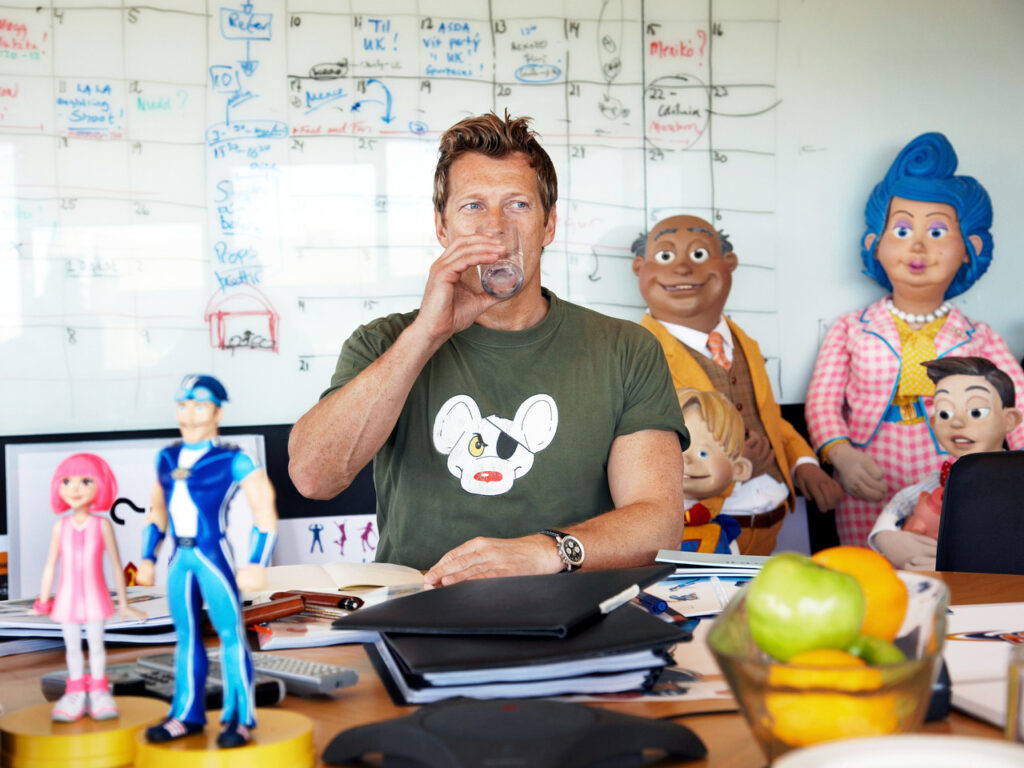 ---
The above summary is just a small selection of what you can expect to read in the articles. Share whatever you like and everything on this website is free to use and distribute.
LazyPooky
(LazyTown International)
* The translations into English were done using online translators and manual corrections. It is therefore possible that some words may not have been translated correctly, or that an unclear grammar has arisen.