Magnús Scheving and Halldór Baldursson are working on a promotional cartoon about Latibær, which they will show to the American film giant Walt Disney. Lazytown and its inhabitants have been in the making for the past eight years, according to them, but the first children's book, Áfram Latibær, was published in 1995. The storytellers have since found their way to two more books, a stage play in two part, a CD, a video and a coloring book, and most recently a bottle with energy fish oil.

They say that this is for the first time that Icelandic story characters are used to promote an Icelandic product. It is estimated that the making of the cartoon will take about a year and cost 3-4 million ISK. Magnús and Halldór received a grant from the Institute of Technology powered by the campaign Advancing in Foreign Markets, which was used to create a brochure about Latibær and its inhabitants.
Latibær is called Lazytown, and Magnús says that a number of candidates abroad have shown interest in the work and even wanted to buy the idea and develop it themselves, including the publishing company Random House and the television stations Nickelodeon and Fox. "We have been moving forward with the development of the idea and we feel ready to promote it abroad now. We do not want to sell it at all" says Magnús.
Halldór says that the characters have changed a lot since Latibær was first created and compares the town to historical fairytale worlds such as Donald Duck or the Smurfs. "This is a town that can be anywhere in the world, it has no special characteristics and therefore it is easy for the reader to identify what happens there with his life" he says.
Magnús adds that changes have also been made following suggestions at presentations at foreign children's book conferences, the number of girls in Latibær has been increased and Halla hrekkjusvíni has been changed to Höllu. Then the bad guy was missing who was also added later. "At one conference I was told that children's books should not contain a message. I'm actually against people saying that something should be like this or that. Then you are on a dangerous path. This is just the path we have chosen" he said.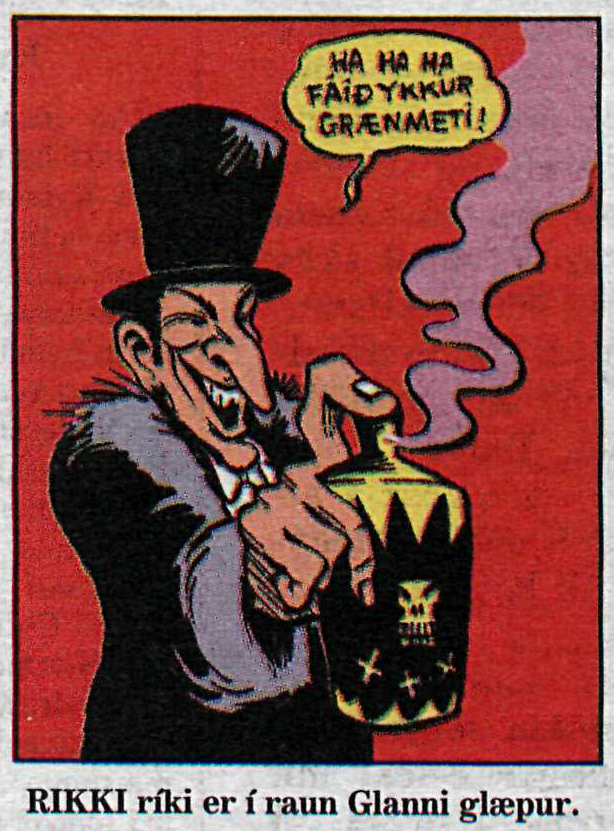 Among the inhabitants of the town are Solla stirða who can not lace up her shoes, Maggi mjói, powerless from malnutrition because he only eats cocoa pops, Stína símalína gossips, Goggi mega, a disabled TV patient, Nenni níski, Siggi seat who eats 70 caramels a day, and Eyrún eyðslukló. Halldór mentions that the message of the books means that the main characters can have a mission abroad and that problems that all parents know from raising children are addressed.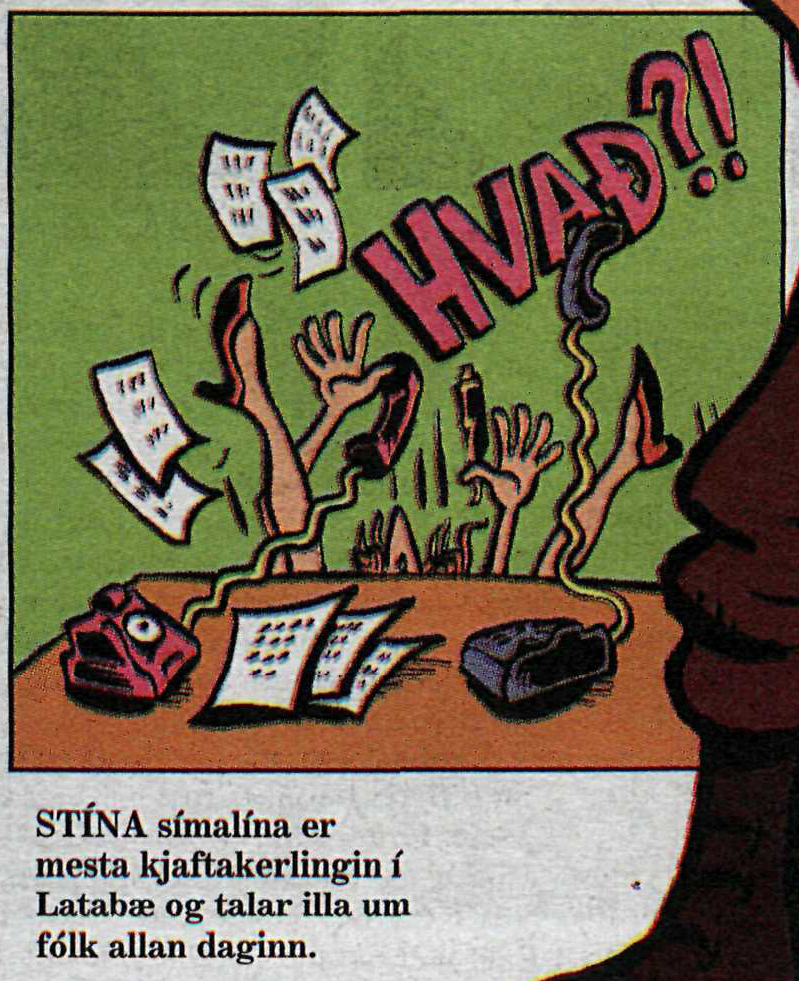 Magnús says he attended the meeting to bring Latibær to market and that coming from Iceland is both an advantage and a disadvantage. "In the Nordic countries, people do not care that Icelanders are teaching people anything, while the British find them exciting. However, I don't see any reason why the Sports elf is not Icelandic. One of Belgium's best known character is the cartoon hero Tintin" he says.
It is planned that Latibær and its inhabitants will be on a multimedia disk soon and there is also a video game for children based on the story. There will be boxes and cards with instructions aimed at getting the children moving. "About 30.000 people have seen Latibær and it has been sold out at all shows, which will probably not be the case anymore due to the use of other actors. I have received a lot of letters with good advice from Icelandic children and I am therefore hopeful that product development and promotion abroad will be successful" Magnús concludes.